Portfolio
Gravity Flux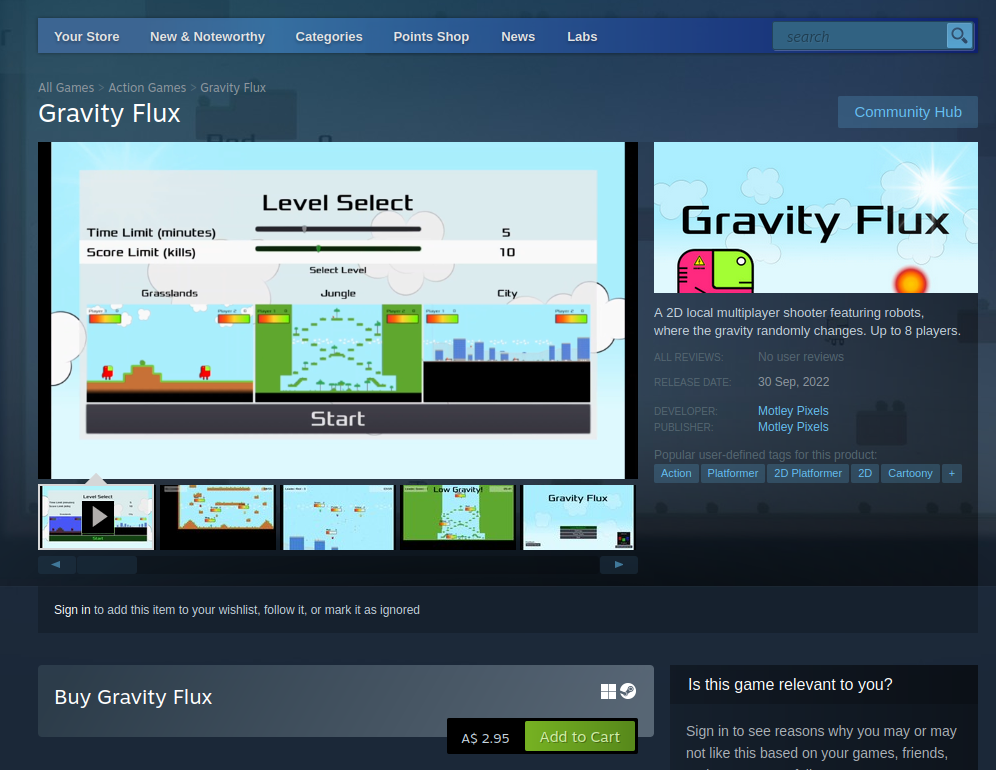 You can buy it here: https://store.steampowered.com/app/2072520/Gravity_Flux/
Gravity Flux is a local-multiplayer 2d fighting game where the gravity randlomly changes. A game I have released for PC on Steam.
Made with Godot engine, and mostly my own assets.
Originally made for TasJam Lite, a game jam by Tas Game Makers in 2018.
Inspired by other Tasmanian game makers, Giant Margarita and Cheeseness.
My goal was to create a game and release it on Steam for the purpose of seeing what the whole eperience was like and to be of use to others who want to release games on Steam at least.
I picked the project up again in October 2021 and released the game in late September 2022 - about 11 months of development.
The game is very playable, however I aim to add more features over time.